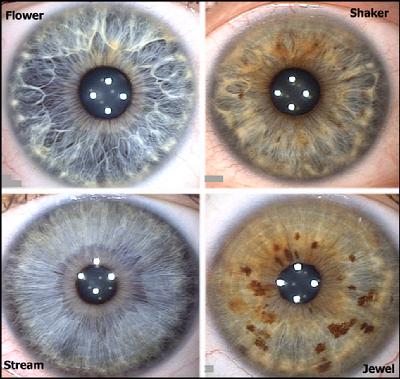 Rayid Analysis
Rayid Analysis Consultation
Our Lineage is from Bill Scott, one of Denny Johnson (The Founder of Rayid) best student. Rayid analysis serves as a valuable psychological, emotional, spiritual tool for iris interpretation. This modality represents a guidance of one's personality and character trait. Although, physical iridology is a method of detecting health patterns where the body is predisposed to expressing symptoms and its manifestation, the Rayid Model of iris analysis reveals Personality:
Psychological

Emotional

Behavioral

Spiritual aspects of our lives.
Rayid iris interpretation, discover whether one is more:
Right Brain Dominant =Artistic, Creative

Left Brain Dominant =Analytical

Inner Directed

Outer Directed

Detail Oriented

Creative

Charismatic

Leader

Combination of the above
COPYRIGHT NOTICE
This website and its content is the copyright of The Afrikan Center of Well Being, Inc. - © A.C.W.B., Inc. All rights reserved.
Any redistribution or reproduction of part or all of the contents in any form is prohibited other than the following:
You may print or download to a local hard disk extracts for your personal and non-commercial use only.

You may copy the content to individual third parties for their personal use, but only if you acknowledge the website, www.acwbinc.org as the source of the material.
You may not, except with our express written permission, distribute or commercially exploit the content. Nor may you transmit it or store it in any other website or other form of electronic retrieval system.
*The products and statements made on this website have not been evaluated by the Food and Drug Administration (FDA). 
The products listed and statements on this website is not intended to diagnose, treat, cure or prevent any disease. For medical conditions consult your physician.
Web Hosting powered by Network Solutions®